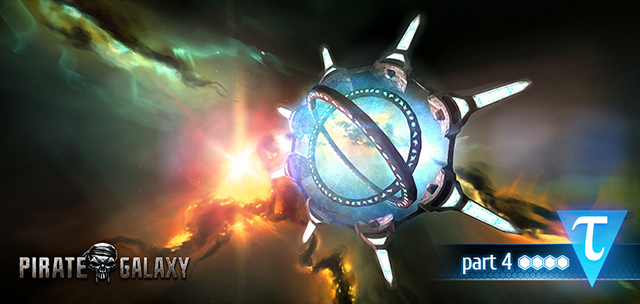 Tau Ceti Part 4 Update
We expect the update to arrive on
Tuesday, July 26
, between
9:30 AM and 11:30 AM UTC+2
.
The game servers will shut down briefly for the update to be deployed.
New Features
New Star System
Added new system "Oort" to the star gate network (complete a new story mission in Calon orbit for access).
Added a large number of story slides that help with telling this new, exciting chapter in the Pirate Galaxy saga!
Includes a new soundtrack piece composed especially for planet orbits in the Oort system by Michael Schnorbach.
New Story Planet
New planet "Erebos" in the Oort system has new missions taking place, new enemies must be confronted, and new equipment can be gathered.
Added 9 new and extensive story missions.

Mission progress is non-linear. Completing some of the new story missions has a direct effect on the starting conditions of other story missions.

Added 194 new white missions to the orbit of Erebos.
Added 72 new regular blueprints.
Added 36 new rare blueprints.
Added new achievements for planet Erebos.
Includes two new soundtrack pieces composed especially for planet Erebos by Michael Schnorbach.
New Reactor Challenge & New Cortex

Asura Cortex
Added the brand-new "Asura" Cortex that decreases incoming damage by 25% while in combat and no more than three of your ship's items are in cooldown.
Added brand-new Reactor Challenge stage "Reactor Bay" that can be accessed after completing a certain amount of story missions of the new story planet.
Includes a new soundtrack piece composed especially for the Reactor Bay challenge by Michael Schnorbach.
New Spaceships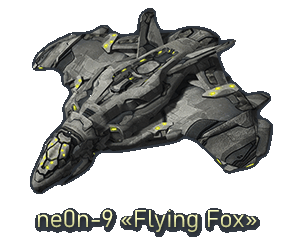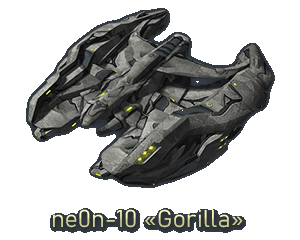 Added the "ne0n-9 Flying Fox" -- The expression "you won't know what hit you" seems apt for this light ship: Its speed and Scope Shifter tech provide talented pilots with a surprisingly long range for deploying Magnet Traps and Corruption Clouds on unsuspecting opponents!
Added the "ne0n-10 Gorilla" -- You would rather not encounter this powerhouse by chance: At the same time, it's very good at taking damage and hard to shake off. Did we mention that it also comes with Lightning Chain tech?
Other New Features
Added a button labeled "decryption track" to the shop view of previously decrypted blueprints; clicking the button reopens the decryption window, with the intention of enabling pilots to review a decrypted blueprint's decryption dependencies.
Added Tau Ceti Advanced ship armor which can be installed in all ne0n, RDX and parsec-class ships.
Improvements
Changes to existing achievements
Exploration

Tau Ceti explorer
Grand Wanderer

Now includes "Tau Ceti Explorer" achievement

Missions

Pro Racer
Pro Team Racer
Mission Finalizer

Now includes "Tau Ceti History" achievement

Mission Pirate

Now includes "Tau Ceti Pirate" achievement

Mission Squadron

Now includes "Tau Ceti Squadron" achievement

PVE

Mantis Murderer

Now includes Mantis-related PVE achievements from Tau Ceti

PVP

Galaxy Terror

Now includes "Tau Ceti Terror" achievement

Ship & Items

Ultimate BP Collector

Now includes "Tau Ceti BP Collector" achievement

Ultimate Rare Collector

Now includes "Tau Ceti Rares" achievement

Ultimate Rare Ship Collector

Now includes "Tau Ceti Rare Ships" achievement
Reactor Challenge
Made sure that the order and path taken of the spawned units is now 100% identical per evaluation period.
All spawned units are now always visible on the Reactor Challenge maps regardless of distance.
Conquest
All fleet members are now always visible on the Conquest maps regardless of distance.
Items
Mizar/Sol Defender and Sniper Rares, previously only available through in-game events, will now drop in Mizar and Sol respectively.
Significantly increased the damage reduction effect of Allies Cover.
Improved application of the Taunt effect (now applies over time instead of just through a single burst at the beginning).
Improved usage of the range boost from drones and Scope Shifter buff for several items:

Fixed Quantum Leap distance check after the item skill was triggered.
Implemented range bonus & malus for several items; listing the affected properties:

Materializer, Collector: use distance
Attack buff field/speed buff field: effect distance (not on launched turrets)
Repair field: range (not on launched turrets)
Corruption Cloud: effect distance
Stun Dome: range
Allies Cover/Lightning Chain: connect distance
Aggro Bomb: blast range (does not affect Orbitals or Sticky Bombs)

Updated visual effects to represent changes in their range for field effects, if being hit by Scope Shifter or if a range buff / drone runs out

Corruption Cloud
Speed Buff
Stun Buff
Attack Buff
Repair Target
Other Improvements
Raised the maximum pilot level to 99.
The blueprint decryption window is now able to decrypt multiple blueprints in one go, if there are yet to be decrypted blueprints required in the selected blueprint's decryption track.
3D Zoom windows now show the correct materials for the displayed objects.
Several smaller fixes and improvements.
Bug fixes
Fixed a potential crash issue that could occur when the remaining lifetime of running boosters was displayed in the shop window.