Up until now the silhouette of the AnIn-H33 Hunter Parsec was a terrifying image to any Mantis unit on Lyris. The breathtaking Shock/Sniper hybrid had quickly become the weapon of choice for squashing any attempt of the Vega Mantis at regrouping and rebuilding their forces.
Hunter Parsec Heist on Lyris (Vega System)
But now the tides could turn, since Mantis spies have managed to steal a few AnIn-H33 right from under our noses.
They might have already succeeded in extracting the blueprints, so there is no time to lose!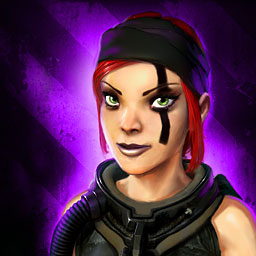 "Listen up, pilots!
We must get back all the Hunter Parsec blueprints
from the Mantis forces on Lyris!"
What Every Pilot Needs to Know Right Now
"Hunter Parsec in Evil Hands" begins on

Wednesday,  28th of August, at 17:00

local server time*.
The event will run until

Wednesday, 4th of September, at 23:59

local server time*.
The whole surface of 

Lyris in the Vega system

 is crawling with various Mantis units.
Defeating the leader of a Mantis group will get you blueprints for the

AnIn-H33 Hunter Parsec

!
* US Server Time Zone: EDT | EU Server Time Zone: CEST