Have you ever been disappointed with your Christmas gifts? This year will be different: Empty Santa's hidden present stashes and celebrate Christmas in true pirate fashion!
Celebrate Christmas Like a True Pirate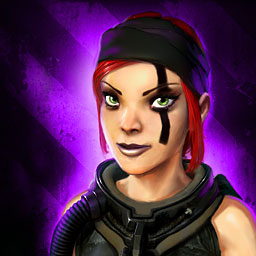 In order to deliver his presents on time, Santa relies not on magic but a gigantic distribution network with hidden present stashes throughout the galaxy. Vega smugglers have developed a special drone that is able to locate these hidden presents, but the Mantis have intercepted the drone shipments at planet Aurora.
"Pirates! This is a perfect opportunity to get your hands on the locator drone and steal Santa's presents!"
Empty Santa's Hidden Present Stashes
"A Pirate Style Christmas" starts on

Friday, December 14, at 16:00*

and runs until Sunday,

December 30, at 23:59*

.
The first mission sets off from the orbit of planet Aurora in the Vega system; be sure to check the event window in game for further details!
Presents include blueprints for the fantastic new

A110 Speed Drone

that will make your ships

up to 15% faster

!
The event is another rare opportunity to collect blueprints for

six mighty Mantis ships

!
* US Server Time Zone: EST | EU Server Time Zone: GMT+1