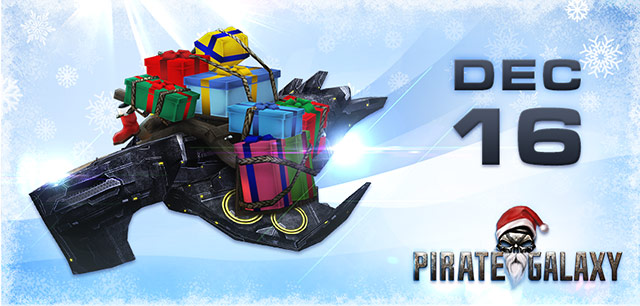 You're not content with what doth drop?
May you get lucky in our shop!
​
Due to the sheer amount of items on offer, we are splitting our Christmas sale into two parts. Please check the list below to see which items will be available at what time.
Note: On the last weekend of the event (01.01. - 02.01.2022*), all items listed below will be available at the same time!
Offered Throughout the Event (December 16 ‒ January 2 2022*)
Pilot Avatar & Rename Pack

Viral Dot Pattern

Viral Diamond Pattern

Viral Linked Pattern

Elite Graviton Pack

Massive Snowball Blaster

Multi Snowball Blaster

Ultimate Membership 3 Months

Ultimate Membership 6 Months

Supernova Membership 3 Months

Supernova Membership 6 Months
First Week Offers (December 16 ‒ December 25*)
Drones

Spaceships

Items


Mizar Molasses Magnet Trap

Sol Syrup Magnet Trap

Draconis Doom Magnet Trap

Sirius Ancient Magnet Trap

Sirius Ancient Rapid Magnet Trap

Sirius Ancient Strong Magnet Trap

Mizar Matter Quantum Leap

Sol Stunt Quantum Leap

Draconis Doppler Quantum Leap

Sirius Ancient Quantum Leap

Sirius Ancient Rapid Quantum Leap

Sirius Ancient Long Quantum Leap
Second Week Offers (December 26 ‒ January 2 2022*)
Drones

Spaceships

Items


Mizar Mindstorm Corruption Cloud

Sol Shroud Corruption Cloud

Draconis Derange Corruption Cloud

Sirius Ancient Corruption Cloud

Sirius Ancient Long Corruption Cloud

Sirius Ancient Strong Corruption Cloud
Last Weekend of the Event (January 1 2022 ‒ January 2 2022*)
* Askone, Korell, Trantor, Aurora, Kalgan: CET | Solaria, Gaia, Aeria: EST