It's this time of the year again: The Gamma-Bambas have returned to our dimension, and this Halloween they are more fierceful than ever.
Gamma-Bamba portals are opening everywhere on Lyris; head there and get rid of these spooky plants once and for all!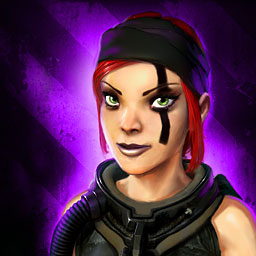 "Attention, pilots!
We must stop the Gamma-Bambas now,
or these things will spread like fungus!"
What Every Pilot Needs to Know Right Now
Halloween in Pirate Galaxy begins on

Saturday, October 26, at 08:00

local server time*.
The event ends on

Friday, November 1, at 23:59

local server time*.
The gamma-bamba plants have invaded

Lyris in the Vega system

.
Shoot gamma-bamba plants and collect blueprints for two special craft:

The

Alien Pumpkin Drone

that increases your ship's hit chance by up to 5%.
A yet

Unknown Prototype Vessel only available until the event ends!
* US Server Time Zone: EDT | EU Server Time Zone: CET