Galaxy Pirate – The Space Adventure Adventure in 3D
Characteristics
Pirate Galaxy – The High-End 3D Online Space Game
Play free from your browser

Enjoy rich 3D graphics

Dominate the intense and tactical battleships of spaceships

Explore this vast universe of countless planets

Live an intense story
History
Pirate Galaxy – The Space Pirate Game
The space game Pirate Galaxy transports you into the skin of a smuggler in one of the last colonies of humanity. Pirate Galaxy is an epic space game with many planetary systems and thousands of quests. To survive, you have to make your way through the galaxy
Galaxy Pirate: the Empire is corrupt!
Les colonies humaines sont submergées par les Mantis, l'Empire les a trahies. En infériorité numérique face aux ennemis, les troupes coloniales font face à la monté en puissance des invasions aliens. Beaucoup de maisons furent détruites, la résistance a été brisée. Dans le système Vega, repaire des forces coloniales, les rumeurs d'un assaut final Mantis font craindre le pire aux dernières défenses. Mais les troupes coloniales sont confrontées à une autre menace: les contrebandiers, ces pilotes de l'espace désespérés, qui trahissent leur propre race juste pour mettre la main sur quelques précieux cristaux de Cryonite en provenance des riches planètes minières du système.
Rejoignez le jeu Spatial Pirate Galaxy!
You start as a smuggler, flying for your own well-being, performing missions in space for shady characters. But at some point, smugglers and colonial forces will have to team up to fight the Mantis.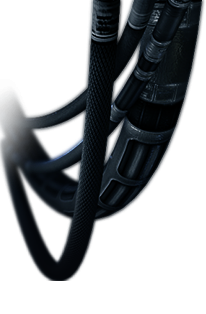 Latest News
 Jul 21  2020

Dear pilots, rangers and commanders! Due to priority network maintenance work, our American and Asian servers are currently experiencing intermittent connectivity issues. We expect these issues to be resolved during […]

 Jul 13  2020

Resources Update July 13, 2020 The game's language files have been updated with the following changes: Update Changelog NEW FEATURES Most non-Ancient spaceships in Tau Ceti and on Earth (in […]

 Jul 07  2020

Game Update July 8, 2020 Between 8:30 AM and 10:30 AM UTC+2 server time, the game servers will restart for a game update to be deployed. Update Changelog IMPROVEMENTS Restored […]