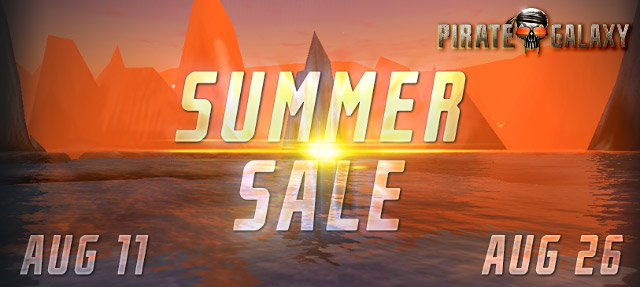 ☀☀☀
OUR HOTTEST SUMMER SALE EVER!
☀☀☀
☀ Fight the blazing sun with fifteen red-hot days of deals!



☀ Boosters, upgrades, spaceships, drones… our biggest selection of offers ever!





☀ Offers are changing daily (except special weekend offers). Check back regularly so you don't miss out…





☀ Our Summer Sale runs from August 11 to 26, and global boosters

(+10% Cryonite, +10% XP)

will be running throughout!
PIRATE GALAXY SUMMER SALE
script
script
---