Pirate Galaxy – The Epic 3D Space Adventure
FEATURES
Pirate Galaxy – The High-End 3D Online Space Game
Play for free – in your browser
Enjoy rich 3D graphics
Dominate intense, tactical spaceship combat
Explore a vast universe with countless planets
Experience a densely packed storyline

STORY
Pirate Galaxy – The Space Game for Pirates
The space game Pirate Galaxy puts you in the shoes of a smuggler in one of mankind's last remaining colonies. Pirate Galaxy is an epic space game with numerous planet systems and thousands of quests. To survive, you have to fight your way through the galaxy.
Pirate Galaxy: The Empire is Corrupted!
While the human colonies were overrun by the Mantis, the empire betrayed and abandoned them. Outnumbered by the enemy, the colonial forces struggled with the increasing power of the alien intruders. Lots of homes were lost, the resistance shattered. The space game's Vega System, hideout of the colonial forces, fears the rumors of a final attack against their defense. But they also face another threat: smugglers, desperate space game pilots, that betray their own kind just to get their hands on a few valuable Cryonite crystals on the space game system's rich mining planets. With the Mantis about to attack, will colonial forces and space game outlaws withstand their common enemy?
Join the Space Game Pirate Galaxy!
You start as a smuggler, stealing for your own good, completing space game missions for shady characters. But at some point, smugglers and colonial guards must team up to strike back at the Mantis. Pirate Galaxy is a fantastic 3D online space game in your browser (MMO). Play now for free.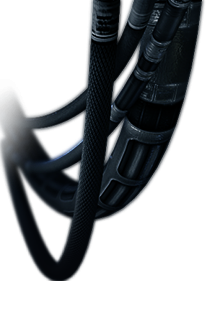 Changelog

2 Comments

Changelog

6 Comments

Changelog

1 Comment
  May 22   2013

Secure your chance on an awesome prize by entering the Pirate Galaxy competition on Facebook! How to Enter the Pirate Galaxy competition on Facebook Visit the Pirate Galaxy Facebook page. Post the answer to the question given there. On May...